Country Cottons Custom Embroidery & Screen Printing
Locally owned and operated, Country Cottons Custom Embroidery & Screen Printing is proud to serve our customers in Rigby, ID, the surrounding areas and nationwide. Our team has been providing the best quality products and highly personalized service since 1993.
Learn more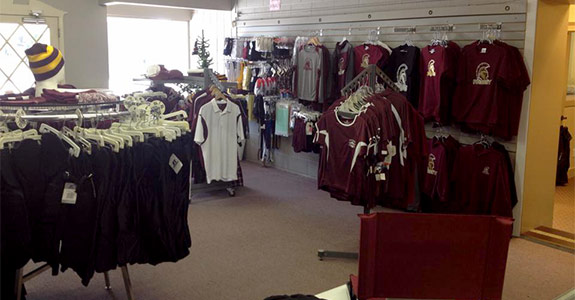 Custom Embroidery in Idaho Falls
For over two decades now, Country Cottons Custom Embroidery & Screen Printing has been the leading name in embroidery and screen printing in Idaho Falls, its surrounding areas and even with clients nationwide. Whether you want to boost marketing for your business, provide your athletic team with flashy new uniforms or give your volunteer organization a fresh new look, we have the resources, experience and passion to create quality clothing and promotional products for you. Our goal is always to give our customers the best customer service and custom embroidery in Idaho Falls and the surrounding areas.
Country Cottons Custom Embroidery & Screen Printing specializes in embroidering, screen printing and vinyl hot-pressing any type of garment. We also stock a wide selection of garments, including hats, t-shirts, sweatshirts, polo shirts, jerseys and much more. When you trust us with your promotional products in Idaho Falls, our dedicated design department will take the time to listen to your design ideas, go over all details and help you to create the custom design you are looking for. Here are just a few reasons why you ought to trust Country Cottons Custom Embroidery & Screen Printing with your screen printing and embroidery in Idaho Falls:
We are a proud locally owned and operated small business in Idaho Falls.
We provide custom embroidery and screen printing services.
Our garment selection includes hats, sweatshirts, t-shirts and much more.
We use high quality brands like Nike, OGIO and Eddie Bauer.
Prices for our products and services are always reasonable.
---
Areas Served
Located in Rigby, ID Country Cottons Custom Embroidery & Screen Print is happy to offer embroidery services, screen printing and promotional products in:
Jefferson County, ID
Bonneville County, ID
Rigby, ID
Idaho Falls, ID
Rexburg, ID
Madison County, ID
Clark County, ID
Madison County, ID
Idaho Falls, ID
Iona, ID
Ucon, ID
Sugar City, ID
St Anthony, ID
Butte County, ID
Bingham County, ID
Femont County, ID
Hamer, ID
Terreton, ID
Monteview, ID
Ririe, ID
Heise, ID
Teton County, ID
Bannock County, ID
Caribou County, ID